Overview
Hon Sir Michael Cullen KNZM and Dame Patsy Reddy DNZM sought submissions to inform their independent review of intelligence and security under the Intelligence and Security Committee Act 1996.
They received submissions from 100 individuals and organisations. The submissions canvassed a wide range of views from security and human rights experts, members of the public, and organisations in the public, private and not-for-profit sectors.
Public submissions helped the reviewers to decide which issues to focus on within the terms of reference. Submissions were sought for the purposes of this independent review only and will not be shared with government agencies other than the Ministry of Justice (which provided administrative support for the review) or released publicly.
What happens next?
The independent reviewers provided their report to the Intelligence and Security Committee of Parliament on 29 February 2016. The Committee tabled the report in Parliament on 9 March 2016.
The report makes 107 recommendations and can be viewed here:
Who were the independent reviewers?
Hon Sir Michael John Cullen KNZM (MA, PhD)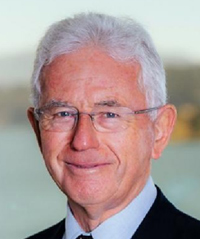 Sir Michael is a former New Zealand Deputy Prime Minister. While in government he held several ministerial portfolios including Minister of Finance, Attorney-General, Minister in charge of Treaty of Waitangi Negotiations and Deputy Prime Minister. He is also a former member of the Intelligence and Security Committee.
Since retiring from Parliament in 2009, Sir Michael has served as Deputy Chair and Chair of the New Zealand Post Board. He was appointed to the Constitutional Advisory Panel in 2011. He is also currently the chief negotiator for Ngati Tuwharetoa and advisor for a number of other Iwi.
Dame Patricia (Patsy) Lee Reddy DNZM (LLM)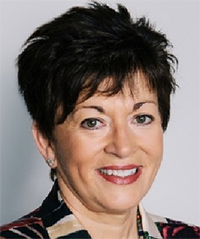 Dame Patsy has over 20 years of corporate governance experience as a non-executive director of a diverse range of companies, including Telecom New Zealand, Air New Zealand, Sky City Entertainment Group, New Zealand Post and Southern Petroleum.
She is currently Chair of the New Zealand Film Commission and Education Payroll Ltd, Deputy Chair of the New Zealand Transport Agency, and a Director of Payments NZ Ltd and Active Equity Holdings Ltd. She is a Chief Crown Negotiator for Treaty Settlements and a lead reviewer for Performance Improvement Framework reviews of government agencies. She also has significant governance experience in the arts and not-for-profit sectors.
Dame Patsy has previously been a member of the New Zealand Markets Disciplinary Tribunal and a partner in law firm Minter Ellison Rudd Watts. She has also lectured in the Faculty of Law at Victoria University of Wellington.
Consultation document